Mozilla Firefox Add-On: Share to Telegram
About the Extension
I am a big fan of the Mozilla Firefox web browser and Telegram messenger. I noticed that Firefox does not have a working, simple extension to share a link to the Telegram desktop app. So, I decided to create my own to solve this problem.
How It Works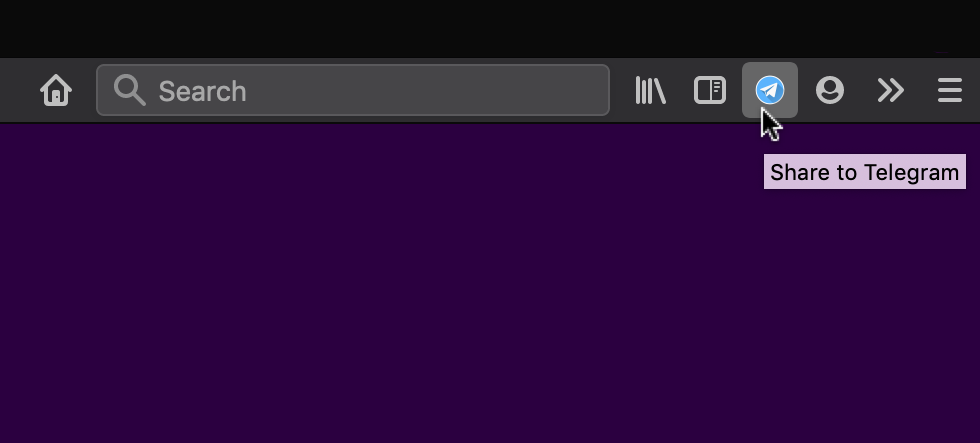 The Add-On installs a small button to the Firefox toolbar. When browsing the web, when you come across a website you would like to share with your contacts on Telegram, simply click the icon (as seen in the screenshot above).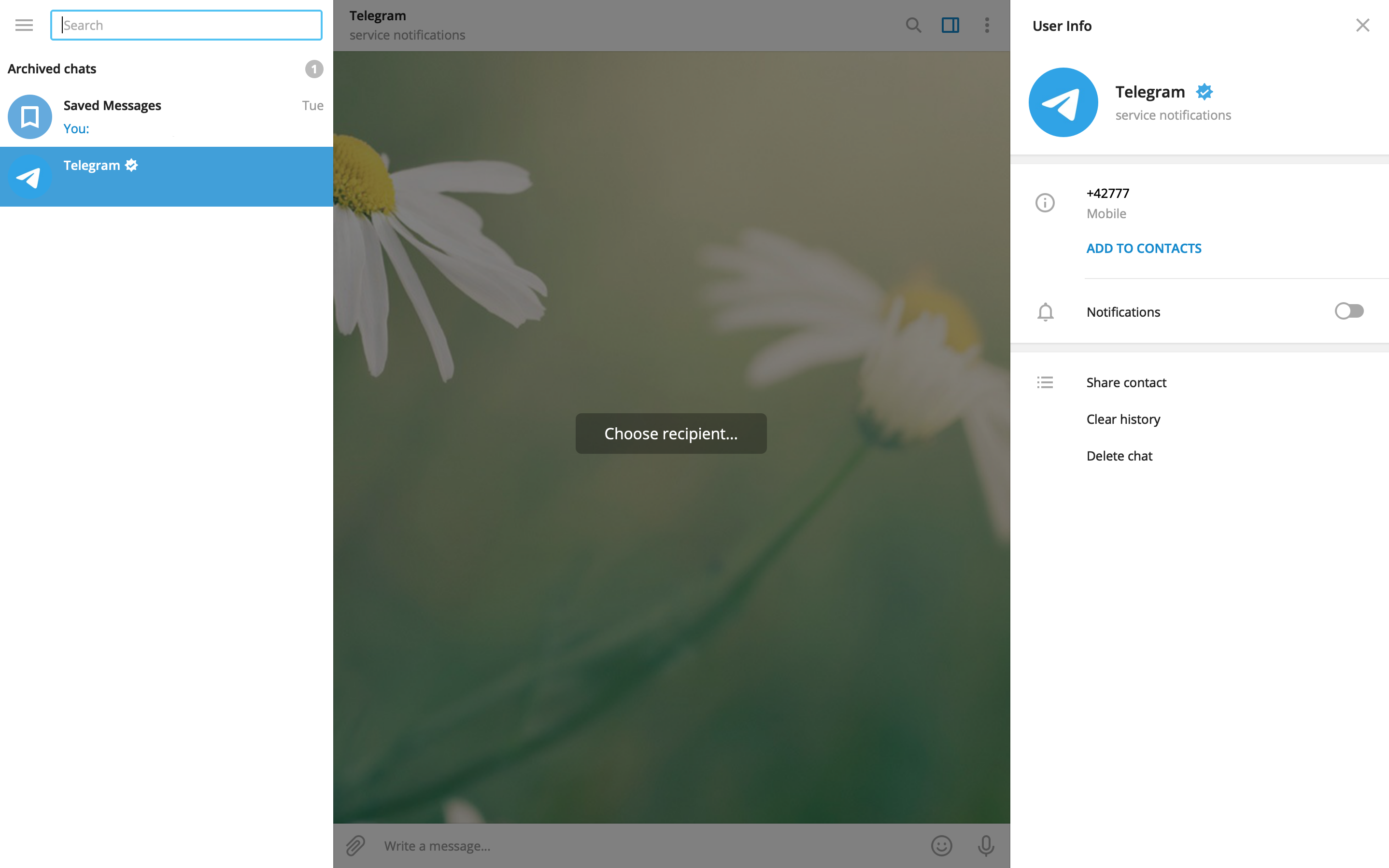 Clicking the icon automatically copies the current URL, opens the Telegram desktop app, and gives you the option to "Choose recipient…". In other words, select the person from your contact list who you would like to share the link with. As soon as you select the desired recipient, the URL is automatically pasted into the text input box. Then, simply hit "Send" and you have sucsessfully shared the link to Telegram!
User Base
As of May 2020, the Share to Telegram add-on has over 330 users.
Project Code
You can find my code here.